Deeper into the wilderness we go. We left Denver, Colorado in late June to head up north to the National Parks in Wyoming. Wyoming is the second least densely populated state of the United States (after Alaska), therefore hitchhiking required a lot of patience. Arriving in Lander at the end of a long day - catching ride after ride -, we were knackered and thought we'd call it a day. Just before throwing in the towel an RV stopped for us – we called it the Magic Bus.
The Magic Bus was also on its way to Yellowstone National Park, but before that we spent four days at the very close Grand Teton National Park, famous for views of their dramatic peaks reflected in the lakes below. We arrived as the sun was beginning to set, while the light was being defused by the smoke of a huge forest fire nearby. Of course a great opportunity to get some shots!
Although our plan was to go hiking (what else?), our first day in the park was actually another first; white-water rafting! The fantastic Magic Bus crew, whom we spend nearly a week with, had a raft with them and just enough life jackets for us all, so in we hopped and down the Snake River we went. The 8-mile stretch was grade 3 difficulty (not too hard) but with a couple of gnarly waves (including the famous 'Big Kahuna') which sent us whizzing over the top! What fun, and so unexpected!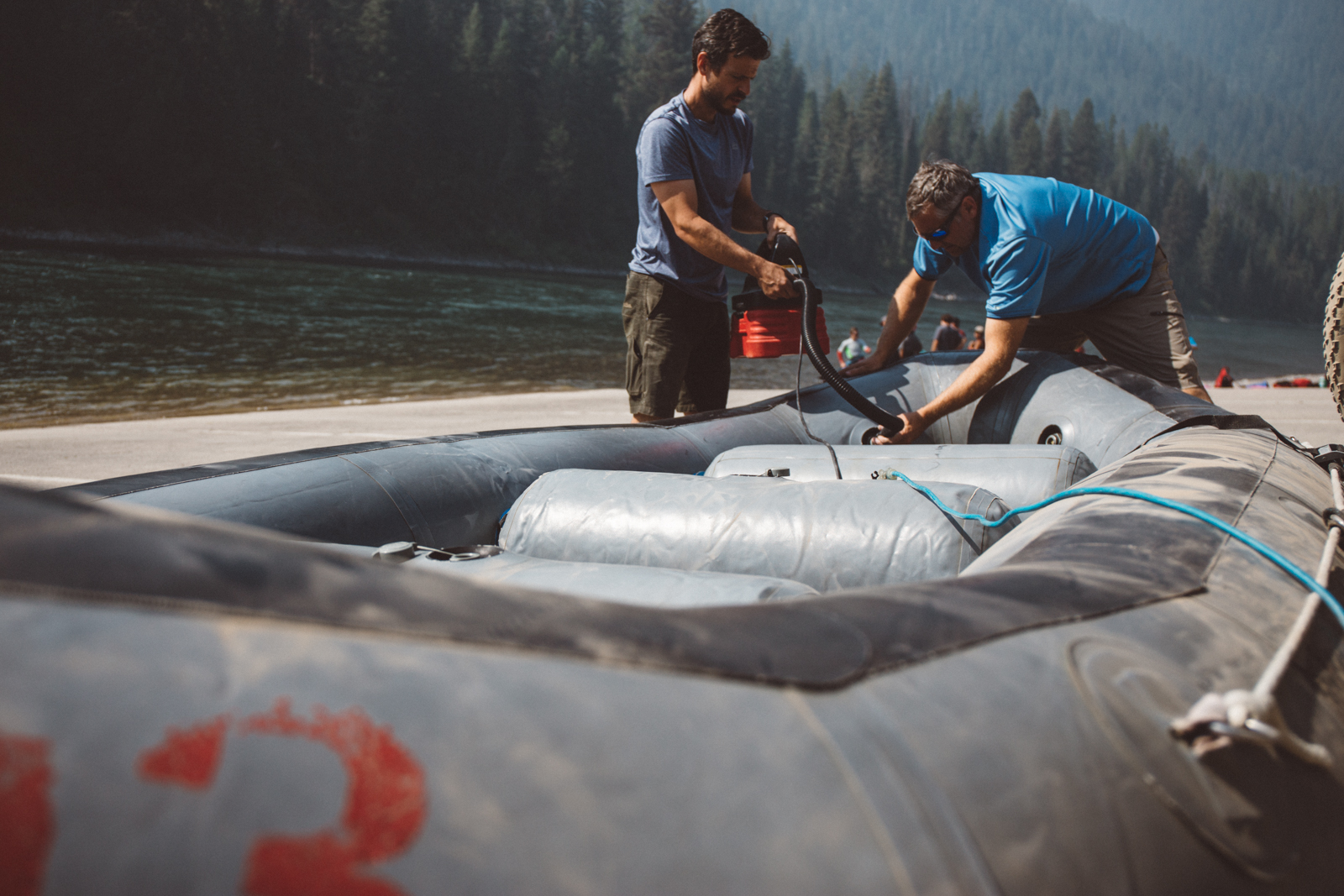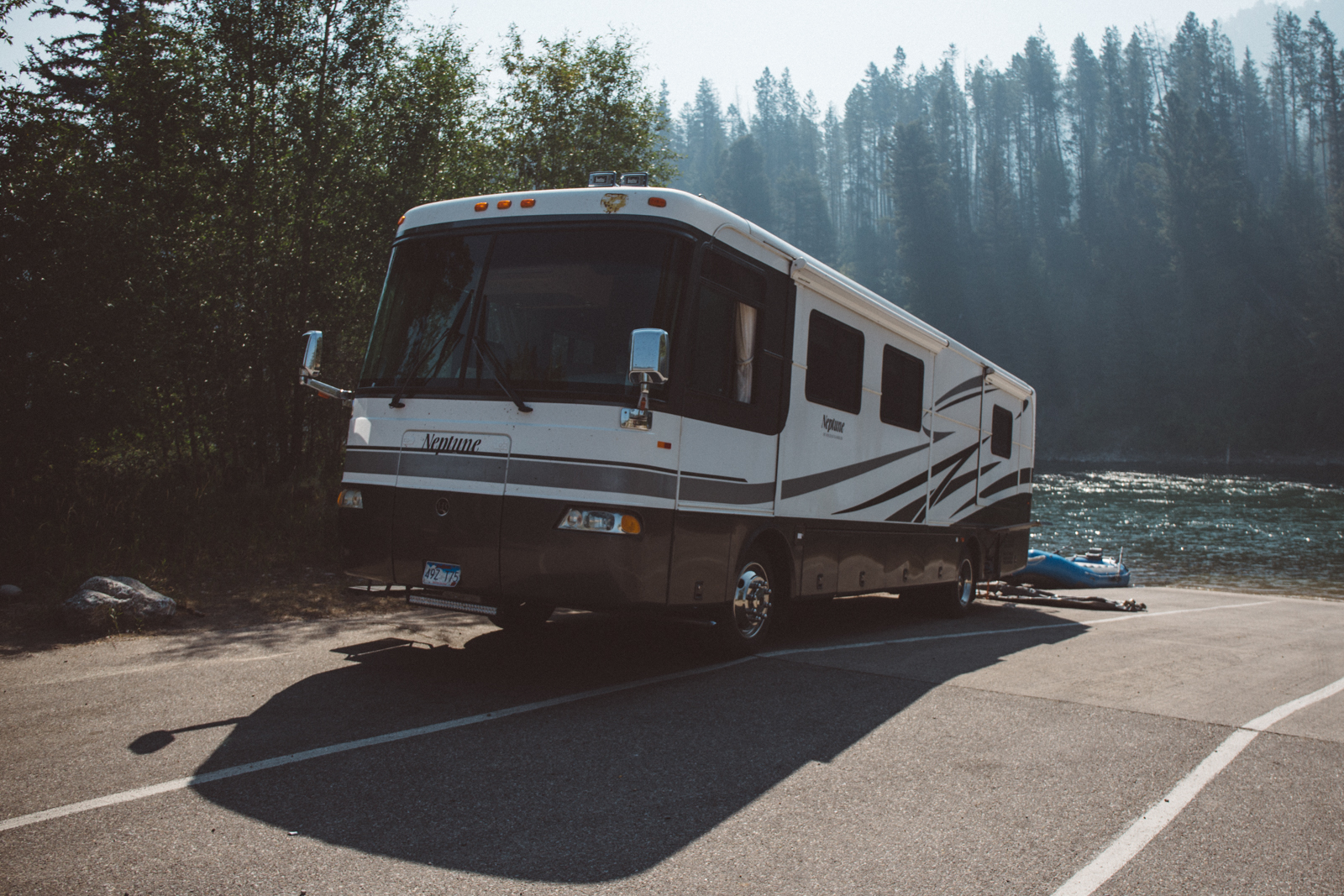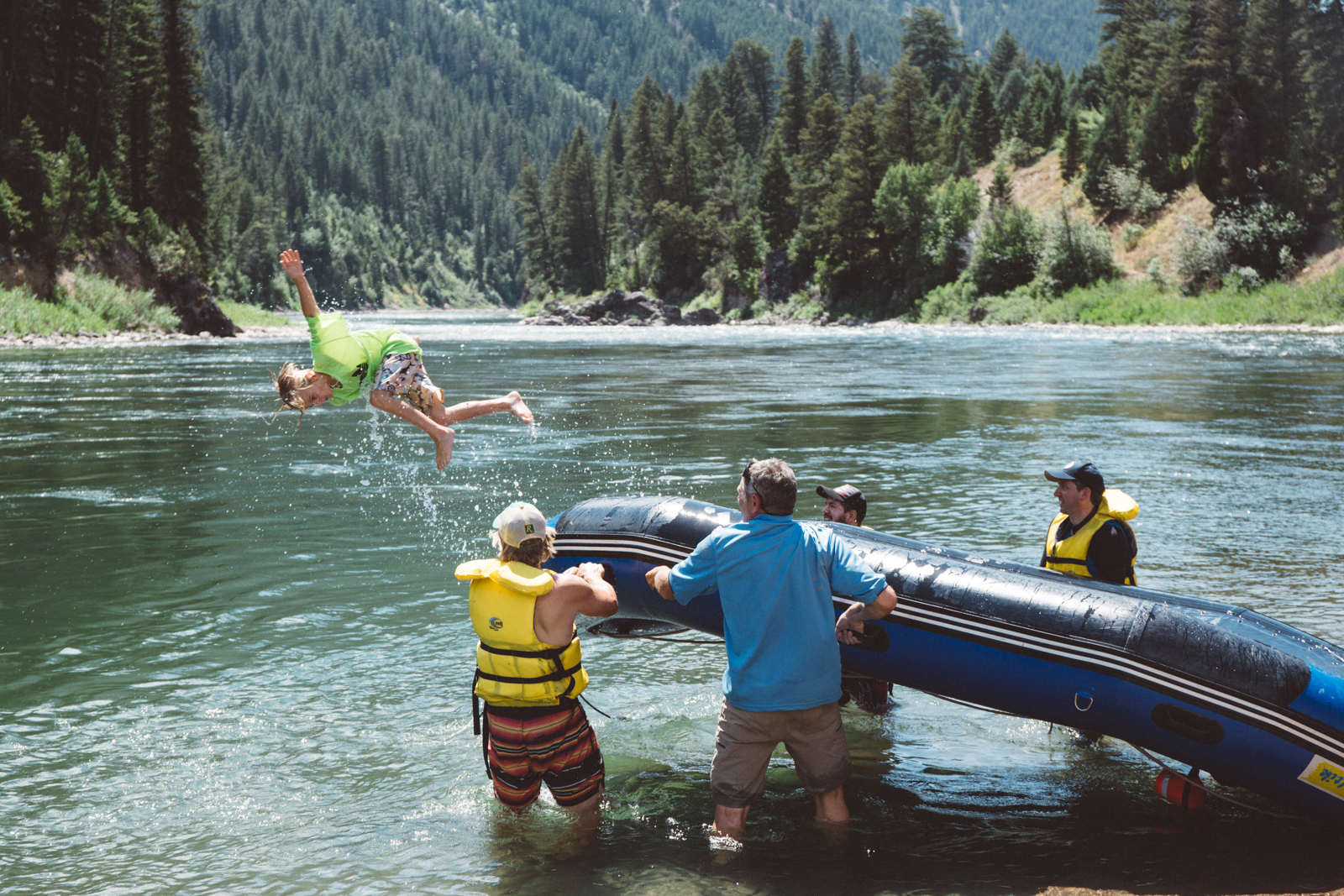 The next was our official hiking day, up the Grand Teton as high as we could go by foot (the summit has to be climbed), after the glow of the rafting had worn off and we'd spent a chilly night sleeping under the stars. We set off in the crisp early morning and after only 10 minutes on the path, as we weren't even really awake yet, we saw our first wild BEAR a few metres away to the side of us, roaming freely in the undergrowth. There were a few moments of delayed surprise, then some quick photos, and then fear sent us quickly on our way. He looked like a young Grizzly, another (slightly scarier) first! As we were a group of 7, we didn't let it bother us too much, but going back alone in the evening (the rest of the family camped at the top of the mountain to climb the summit the next day), we sang and talked as loudly as we could, just to let the whole animal kingdom know we were there!
It is amazing how unexpected events can elevate a journey to unbelievable heights. We were incredibly lucky to have met the bus crew. They gave us a home for nearly a week and shared their adventures with us. What a wonderful few days in the mountain range, and Yellowstone just around the corner... (with even more bears, hooray)!